AMITOM crop update as of October 2023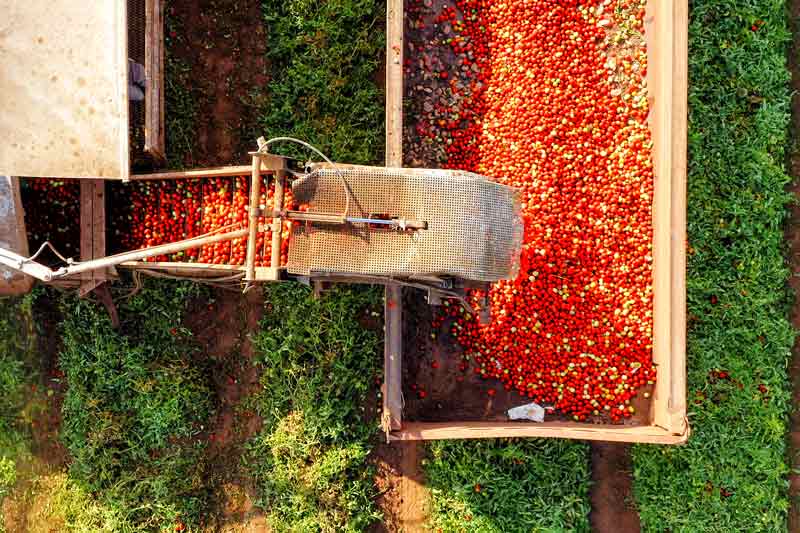 The season ended on Saturday 7 October in the South-West and on Monday 9 October in the South-East with an estimated volume close to 160,000 tonnes.  
Most of the factories are closed and only very small volumes are still processed. The total volume remains estimated at 390,000 tonnes. 
The final volume is estimated at 110,000 tonnes.
Following consultations with the ministry and within the industry, the total forecast for 2023 is revised upwards to 2.3 to 2.4 million tonnes and final production for 2022 to 1.8 million tonnes. There were rains in the North-West region in the last week and factories have slowed down but some are still running there and in the North.
In the North, as of 1st October, 2.74 million tonnes had been processed, which is 86% of contracts, with an average brix of 4.88 (but down to 4.6 in the last week), and penalties of 4.83. The average price index for the season is 96.3%. Only a few factories were still open at the start this week and most will close mid-week with only a couple still processing small volumes in the next few days. 
In the South, about half of the factories are still open to process long tomatoes from Puglia and Basilicata, and some will run next week. This is exceptionally late and due to the strange weather this year. About 100,000 tonnes were aprocessed last week and there are still tomatoes in the fields which are ripening late (up to 120 days cycle) and unevenly, which means that while quality is good, there are lots of greens. 
The total volume for Italy is estimated at about 5.4 million tonnes.  
The harvest finished a couple of weeks ago and the final production is estimated at 1.5 million tonnes, pending the final volume from one company. 
The last factory closed yesterday in Extremadura. In the north, while some factories already closed, most will continue until 15 October, with a few until about 20 October. The total estimate remains 2.6 million tonnes.
The final volume processed is estimated at 650,000 tonnes, pending the official data. 
Only three factories are still working at a low capacity and should close by the end of the week. The total estimate remains 2.7 million tonnes.